Governor of St. Petersburg Awarded ITMO Scientists
At the end of May, some of ITMO University's research staff were awarded by acting governor of St. Petersburg Alexander Beglov. Ivan Iorsh, a member of the Faculty of Physics and Engineering, was recognized with a Leonhard Euler Prize for achievements in fundamental physics, while a group of researchers consisting of Alexander Kapitonov, Igor Lositsky and Evgeny Zavarin received a Government of St. Petersburg Prize for outstanding achievements in higher and secondary vocational education: the jury of experts distinguished the scientists' contribution to the development of communication between higher education institutions and schools.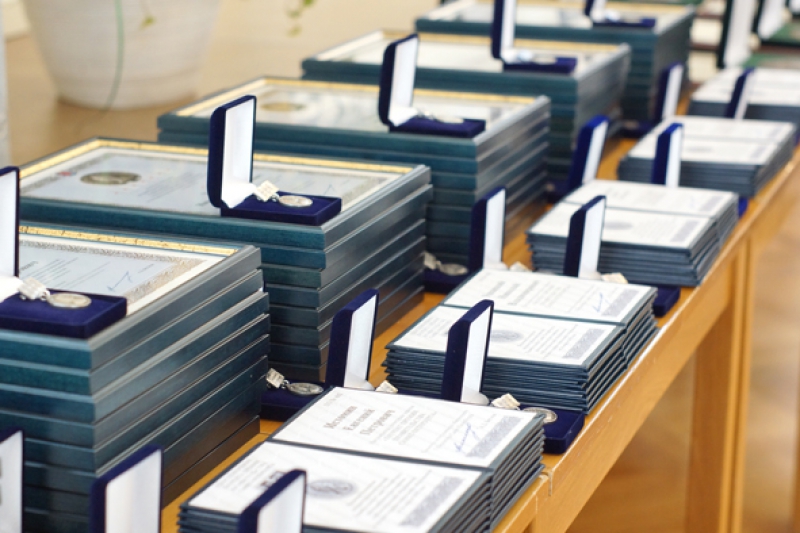 The group of ITMO University scientists have been recognized in the category "Development of Innovative Activities in Educational Institutions" for their efforts in developing communication between schools and higher education institutions (the group received the award for their initiative "Organization and implementation of interdisciplinary interaction for robotics projects created as part of the school-university track").
Working on the basis of ITMO University and Presidential Physics and Mathematics Lyceum №239, the group implemented the approach according to which school students work alongside university students as part of long-term projects in the field of robotics. Joining them in this creative process are teachers and researchers working in different fields of science and technology.
.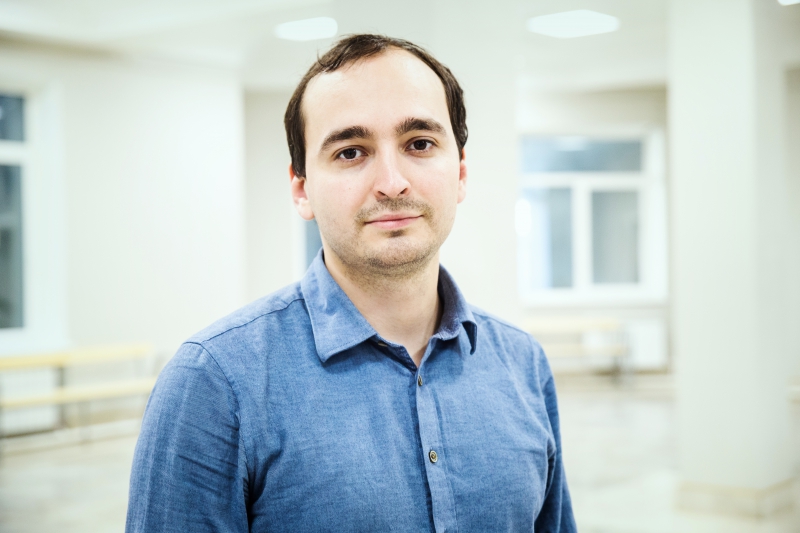 «What is really important for a university to develop successfully is making the right choice of specialization and enhancing motivation of students by taking into account their interests and talents. High achievements of students create a productive ambience in the student environment and set a high standard of requirements to the teaching staff. But the work on student motivation and provision of vocational guidance begins long before they commence their university studies," comments Alexander Kapitonov.
All this sets the foundation for the school-university track, where high school students start interacting with university students and researchers even before they enter a university, engaging in technical activities related to the scientific activities of the latter. According to the scientists, this allows young people to try their hand at different fields, to achieve a better understanding of their interests and talents, and improves their motivation as future students.
Developing projects, the researchers put special focus on the interdisciplinary interaction of humanitarian and natural sciences. The robots created and used in the work are powered by the most advanced and innovative information technologies such as machine learning, estimation theory, and computer vision. The projects are implemented using the knowledge and skills from the fields of robotics, physics, computer science, mathematics, and chemistry. In one example, collaborating with ITMO University's ChemBio Cluster, the students developed a hi-tech robot operating on soft robotics, a special soft capture technology. This invention brought the team of ITMO's Creative Robotics Laboratory a gold medal of the World Robot Olympiad 2018 in Thailand and first place at this February's Baltic Science and Engineering Competition (more information in this article by ITMO.NEWS).
.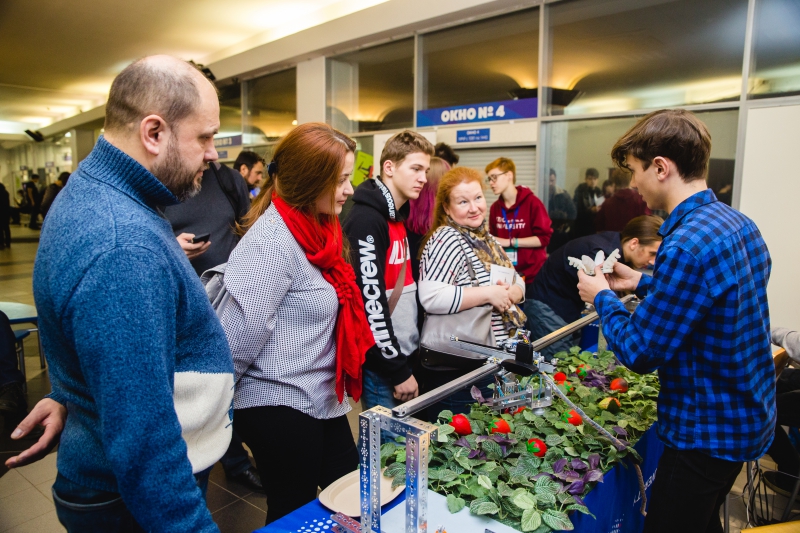 A special place belongs to projects in the field of art, which aim to develop robots capable of playing musical instruments, dancing and drawing. One such development is the robot Seldon, who plays ukulele, sings songs and waves to its fans. It was created by a team of five school students, Levon Pogosov from the Presidential Lyceum №239, Andrei Lakomkin from School №139, Mikhail Volkov from School №495, Daniil Nechaev from the Saint Petersburg Lyceum №30 and Gleb Zagarskiy from School №116, led by Igor Lositskiy.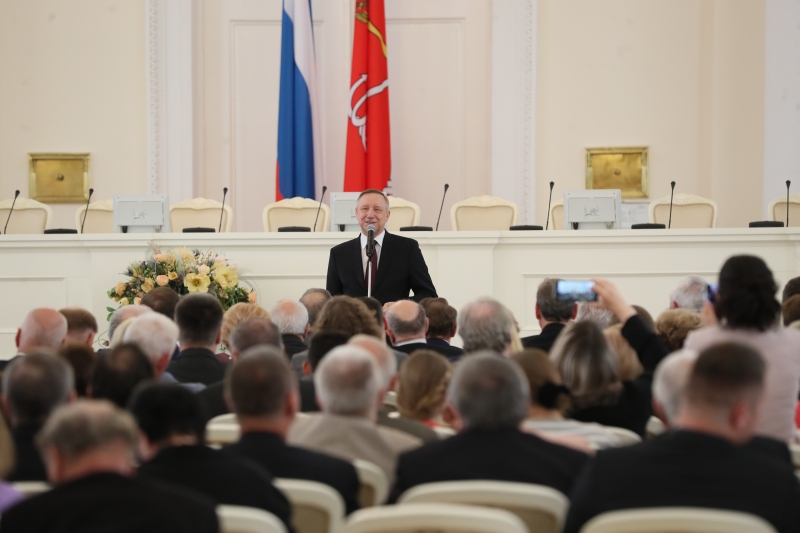 Other memorable projects include Seldon's robotic lady friend Elsa, which was created by a team from ITMO's Youth Robotics Laboratory (Vasily Dunaev, Dmitry Kharlapenko, Maxim Mikhailov from Presidential Lyceum № 239 and first-year ITMO University students Daniil Nechaev and Levon Pogosov) under the guidance by Igor Lositskiy. The beautiful humanoid flute player Elsa has joined Seldon in a robotic music band being assembled by the young specialists.
«Essentially, we have shown exactly how the approach chosen brings about great results when applied within the framework of a multitude of summer schools, further education courses, and competitions, which allows for it to be transferred to the national and international level," says Igor Lositskiy.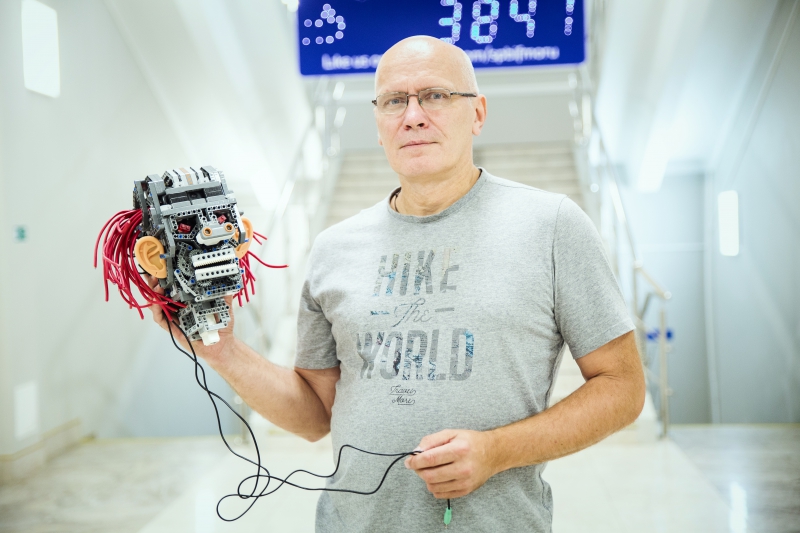 The jury also recognized the scientific and popularization contribution of the group of ITMO scientists to the development of communication between higher education institutions and schools. Especially prominent among publications presented for review was Alexander Kapitonov's book "Introduction to Modeling and Management for Robotic Systems" which posits a successful case of uniting the knowledge from the fields of physics, maths, and computer science and applying it to simple robots. It provides young robotics enthusiasts with practical examples starting from Newton's Laws to control of non-all-wheel-drive systems.
Another ITMO University researcher receiving the award on the day was Ivan Iorsh, associate professor and researcher at the Faculty of Physics and Engineering. It was the scientist's third time applying for the award that secured him the recognition of the expert jury panel.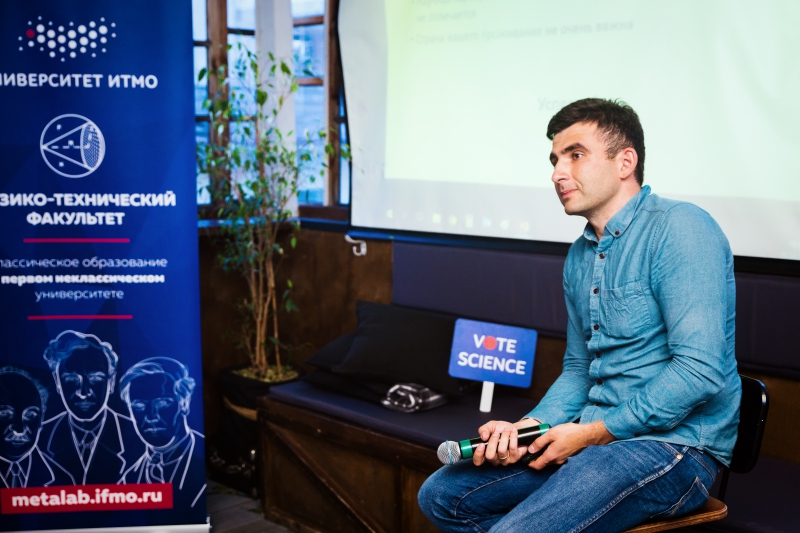 «The research that I was awarded this prize for formed the basis of my doctorate thesis, which I defended in December 2018. My research work focuses on quantum nonlinear processes in metamaterials. It has long been known that linear optical properties of metamaterials can change dramatically. There was a common understanding that this can also affect their nonlinear properties, however, how exactly this process is regulated was not known. In my work, I have shown that different nonlinear processes are capable of drastic changes in such systems. There are no applications for this discovery as of yet, because it belongs to the realm of fundamental physics," shares Ivan Iorsh​​​​​​​.
The Euler Prize is given by the Government of St. Petersburg for outstanding scientific achievements in the field of natural sciences and engineering. The prize is worth 300,000 rubles.
Daria Sofina
Journalist