Optical Seminar 30/09/2022 - Dmitry Ryabukhin
Optical seminar | 30 September 2022
begins at
30 September 2022
12:00 PM (GMT +03:00)
En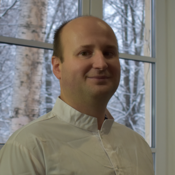 Dr. Dmitry Ryabukhin
Department of Chemistry, Saint Petersburg State Forest Technical University
Superelectrophilic activation of organic compounds
Every week we will send you an e-mail with a digest of scientific events. Subscribe and wait for an e-mail!
Abstract
Alkynes and alkenes are widely used to obtain compounds of practical value: monomers for polymerization, nonlinear optics materials, liquid crystals, organic semiconductors and sensors, molecular machines, pharmaceuticals, etc. Alkynes find application in nanotechnology, biology, pharmacology, and medicine.
Here I will discuss possible methods for generating highly reactive cationic sites in organic molecules by the action of Bronsted superacids and strong Lewis acids. Theoretical calculations of possible intermediates and competitive pathways of intra- and intermolecular reactions of superelectrophilic particles in presence of arenes and without them.
1. Boyarskiy V.P., Ryabukhin D.S., Bokach N.A., Vasilyev A.V. ALKENYLATION OF ARENES AND HETEROARENES WITH ALKYNES. Chem. Rev. 2016, 116, 5894−5986.
2. Ryabukhin D.S., Vasilyev A.V. SYNTHESIS OF (iso)QUINOLINE, (iso)COUMARIN AND (iso)CHROMENE DERIVATIVES FROM ACETYLENE COMPOUNDS. Russ. Chem. Rev., 2016, 85 (6) 637 -665
3. Gurskaya L.Yu., Belyanskaya D.S., Ryabukhin D.S., Nilov D.I., Boyarskaya I.A., Vasilyev A.V. REACTIONS OF N,3-DIARYLPROPIOLAMIDES WITH ARENES UNDER SUPERELEC-TROPHILIC ACTIVATION: SYNTHESIS OF 4,4-DIARYL-3,4-DIHYDROQUINOLIN-2(1H)-ONES AND THEIR DERIVATIVES. Beilstein J. Org. Chem. 2016, 12, 950–956.
4. Kalyaev M.V., Ryabukhin D.S., Borisova M.A., Ivanov A.Yu., Boyarskaya I.A., Borovkova K.E., Nikiforova L.R., Salmova J.V., Ul'yanovskii N.V., Kosyakov D.S., Vasilyev A.V. Synthesis of 3-Aryl-3-(Furan-2-yl)Propanoic Acid Derivatives, and Study of Their Antimicrobial Activity. Mole-cules 2022, 27(14), 4612.