Two Cities, 200 Participants, One Ride: Bike Ride with Rector 9.0
Yesterday marked the ninth time when ITMO's students, teachers, staff and friends met with Rector Vladimir Vasilyev for a picturesque bike ride in St. Petersburg's seaside district. This time, they were accompanied by the participants of the METANANO 2018 International Conference that is taking place in Sochi. This year's ride brought together more than 200 people, including the University's research associates, exchange students from different countries, and even 2010 Nobel Prize winner in physics Prof. Andre Geim.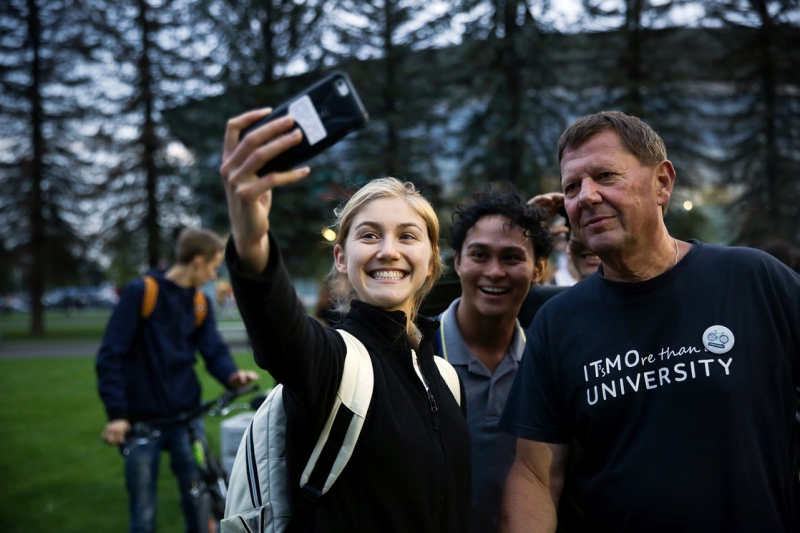 Just like last year, the route started at the entrance to Maritime Victory Park, went through the park past the St. Petersburg Arena Stadium and Yakhtenny Bridge, and ended at the 300th Anniversary Park. In Sochi, the ride took place at the Sochi Olympic Park. More than 100 Russian and international researchers from Europe, the USA and China participated in the event in Sochi. Among the participants was Prof. Andre Geim from the University of Manchester, a 2010 Nobel Prize winner in physics, who has recently presented his latest research in the field of 2D heterostructures and gave an interview to ITMO.NEWS. In this article, the participants share their impressions of the ride and talk about how they use bicycles in their everyday life. 
St. Petersburg
Dmitry Klipikov, designer at ITMO's Strategic Communications Department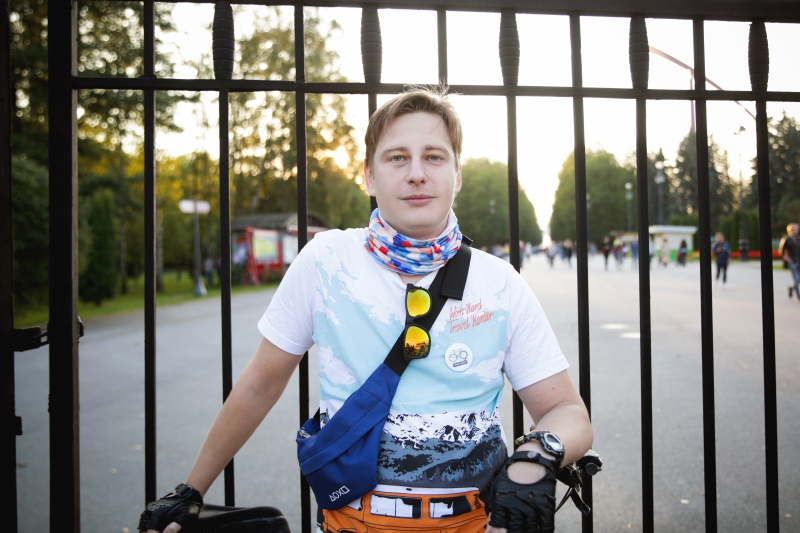 I use a bicycle as my main means of transport and ride approximately 20-30 kilometers daily. I ride through the whole city, but there are some places I don't like and try to avoid, for example, the Betancourt bridge which is extremely hard to ride on because of its tricky bend. As for the state of the city bicycle infrastructure in general, I'd call it satisfactory. There are quite a lot of bikeways emerging in St. Petersburg, but unfortunately, it's not rare that cars are parked on them, especially in the city center, which makes them useless. That's why I usually ride on highways. I decided to join this event because I work at home and don't often get a chance to see my colleagues. Besides, I really like this route, even though it's a bit short for me. I live on Vasilievsky Island near Primorskaya metro station and usually ride along the Gulf of Finland.
Read the full text via ITMO.NEWS
Daria Sofina
Journalist
Anastasiia Labunskaia
Translator