Serious Science: How School Students Create Projects at Sirius and Develop Them Under the Guidance of ITMO
This summer, dozens of Russian school students came to Sirius to work on projects in 12 different tracks, from Nanotechnology to Cognitive Studies, New Materials and Smart cities. Researchers from ITMO University's Faculty of Physics and Engineering participated in the program as mentors and project developers. With their guidance, the students developed breakthrough nanostructured antibacterial surfaces and a metalens for focusing on Wi-Fi radiation. To continue working on their projects, the students came to ITMO where they not only attended lectures but also got a chance to visit ITMO's many laboratories and work on real-life lab equipment. Read on to learn more about their project results and plans for the future.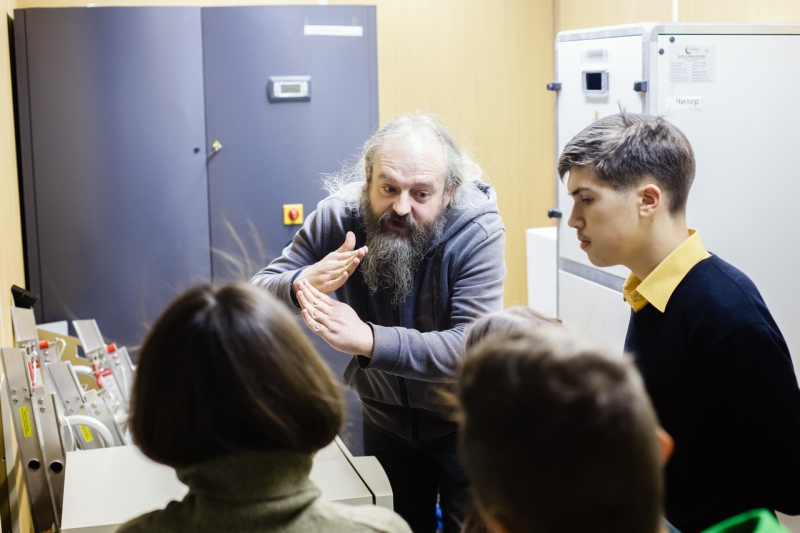 Science for school students at Sirius
"Big Challenges" is a science and technology educational program for winners of the National school students' research projects competition. Within the framework of this program, the participants gain experience of applying their knowledge and practical skills while developing their projects at the Sirius educational center. This year, the program took place on July 1-24 and included 12 tracks with projects that students could choose to work on. 
Thousands of students from all over the country annually take part in the contest: in 2019, 398 students from 74 Russian regions were chosen out of 22,000 applicants.   
Projects coordinated by ITMO
Representatives of the Faculty of Physics and Engineering developed and coordinated several projects in the Nanotechnologies track. Under the guidance of Mikhail Zhukov, an engineer at ITMO University's Faculty of Physics and Engineering, the students developed and tested different ways to create antifouling nanostructured or nanoparticle antibacterial surfaces. The objective of this project was devising antibacterial nanosurfaces that could be used in many fields (including biology and medicine) and testing their efficiency on wildlife resources.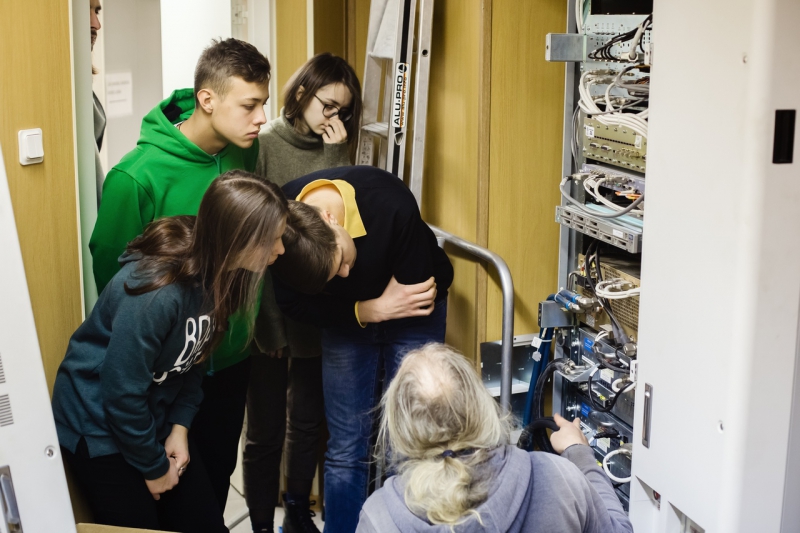 Another group was curated by Ksenia Baryshnikova, an ITMO University research fellow, and Stanislav Kolodny, an engineer at ITMO's Faculty of Physics and Engineering. This project's objective was designing an original radio-wave range metalens, assembling its prototype and testing it with the equipment available at Sirius.  
"Our initial idea went like this: we have to improve a Wi-Fi signal with a method not unlike the actual lens used in optics. Wi-Fi signals, like light, spread in electromagnetic waves, meaning that we can create such a lens for them. But if we try developing it the usual way, it will have to be enormous. What can we do to avoid it? Optical methods come to our aid then, allowing us to employ metalenses, flat nanoparticle-based lenses. We take some nanoparticles and make them work in the Wi-Fi frequency, and then put them together to form a lens," explains Ksenia Baryshnikova.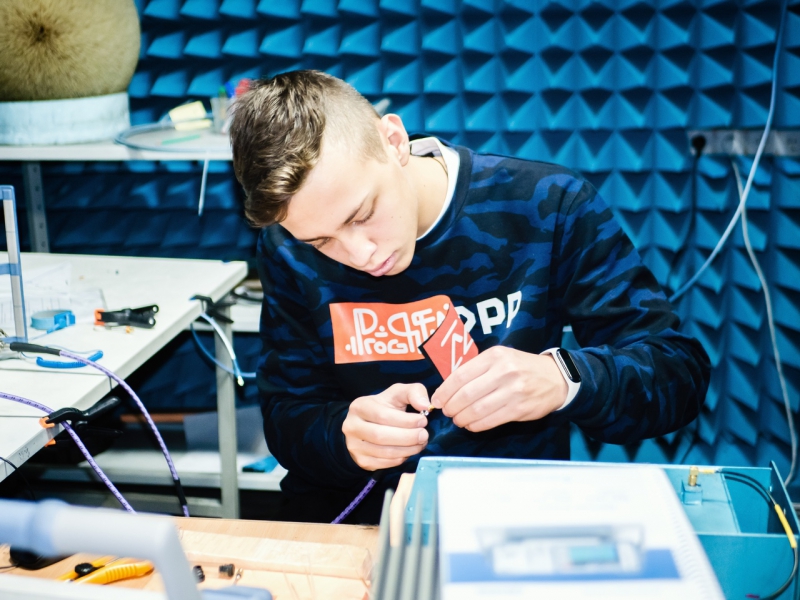 The team demonstrated their first results and a prototype at the end of the track. In October, the students came to ITMO University to continue working on their projects. Here, they visited various labs of ITMO's Faculty of Physics and Engineering and the Leningrad Regional Clinical Hospital and attended a lecture course given by the Faculty's staff. The students plan to publish the outcome of their collaboration. 
They told ITMO.NEWS how it feels to come up with a project and develop it while you are still at school. 
Aleksandr Bankov, a 10th-grade student, Tyumen
Project: "Creating breakthrough nanostructured antibacterial surfaces"
I chose this project because it was similar to the one I was working on myself at the time. I had also already worked with Mikhail Zhukov in Sirius in 2017.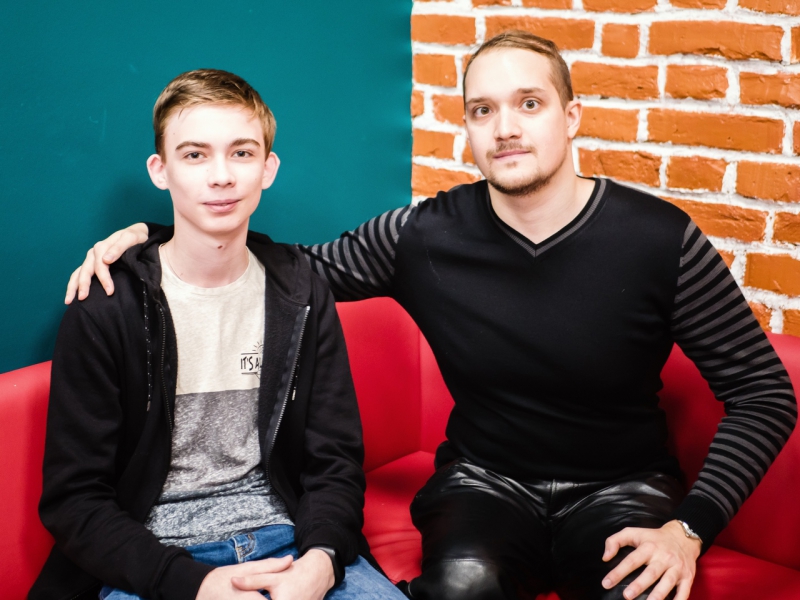 On the project
Our project focused on creating combined surfaces that would affect bacteria both chemically and mechanically. The problem is that these methods are rarely combined these days. Therefore, we considered the fields where combined surfaces could be applied, with the shipbuilding industry and medicine, namely, medical equipment among them. In case of the latter, our combined surfaces would serve as an alternative to ultraviolet disinfection, which is not a 100% accurate way to eliminate bacteria. We can apply the nanostructured coating to the surface of a piece of equipment, shape it with a certain texture and add a specific chemical substance, thus making the surface last longer thanks to its texture and be antibacterial thanks to its chemical qualities.  
Over the course of the project, we developed three ideas. The first one was to take a surface, apply a specific texture and coat it with an antibacterial substance like silver, zinc or oxides. For lab testing, we came up with an idea of combining several layers for us first to see the bacteria and then to affect them. Yet another idea was considered primarily for shipbuilding: using a copper oxide coating. 
We were able to study each idea in detail and bring all of them to life to a degree. For example, we have already created a grooved coating and sprayed it with various substances using a spattering plant and a colloid nanoparticle solution. Our methods were proved effective. We also applied for a patent. But it was clear at the end of the project that our research had to be continued. 
Visiting ITMO
Creating a periodic texture and applying various antibacterial substances was my idea. When I came to St. Petersburg, I immediately started promoting and developing it.
This trip to ITMO seemed like a great opportunity to polish our project, write a paper on it and advance our research. It might be that in the future this will allow us to implement our solution. We had a plan for these five days that included the experimental part of the project. Over these days, we observed our results in an electronic and a scanning probe microscope and tried to conduct biological tests. We were able to go a little further, but there is still a number of problems for us to work on long-distance with Mikhail and, of course, there is still a paper to write. 
Daria Uchanova, a 10th-grade student, Tyumen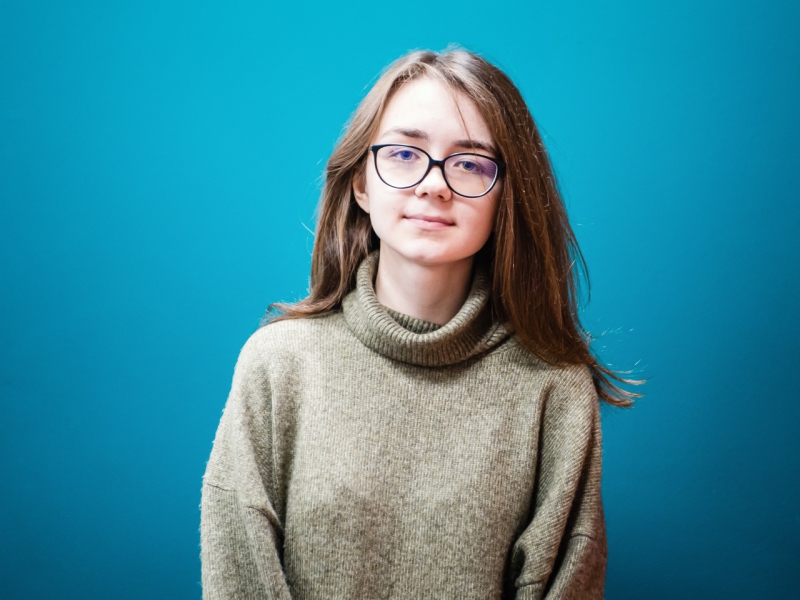 Project: "Metalens for Wi-Fi radiation focusing"
On the project
We took part in the "Nanotechnologies" track. It is an interdisciplinary field, but I was primarily drawn to physics as it is something that attracts me most now. 
Three days before the start of the project were filled with theoretical classes for us to be equipped with the necessary background. It helped us understand what we had to do and how to do it. When you come up with an idea, you then have to test it, create a digital model and prove its applicability. With these principles ingrained into us, we went on to find our own way within the framework of this project. 
There is a common problem of Wi-Fi not being available everywhere in large buildings or business centers. Our idea was transferring a metalens already used in optics into radio-wave range instead of simply installing another WI-Fi router. Consequently, we created a prototype, a metalens made out of two plexiglass plates with cuts for distilled water; in fact, there were water spheres inside the plexiglass. It sounds weird, but it works. We demonstrated that it works like a normal lens, but instead of focusing light, it focuses Wi-Fi radiation. This way, we were able to make this radiation ten times stronger.  
Visiting ITMO 
We spent five days at ITMO working on our project. Moreover, we got to visit some of the University's labs, including the Laboratory of Hybrid Photonics and Nanoelectronics (PeroLab). We saw the equipment, which was an interesting experience because I don't think I could work with something like this in my hometown. We also had classes on academic writing, which I think may come in handy in the future. 
Veronika Eronko, an 11th-grade student, Saratov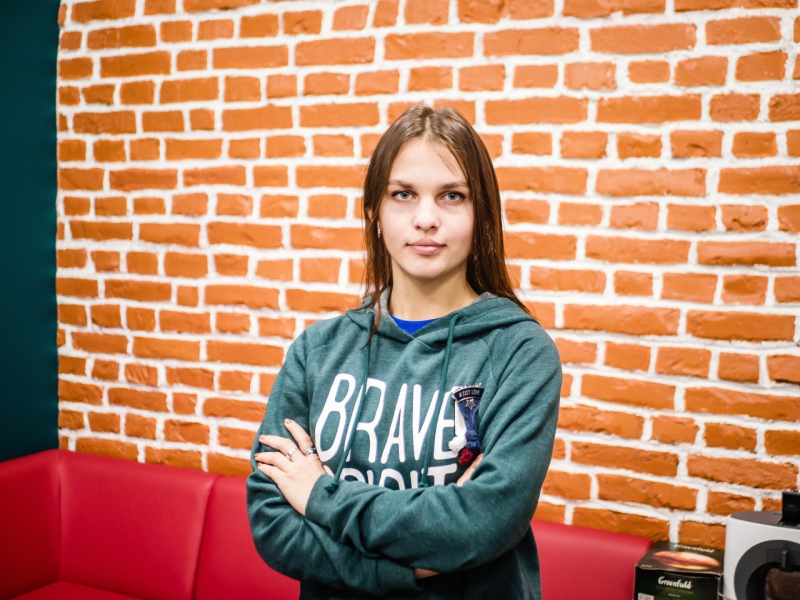 Project: "Metalens for Wi-Fi radiation focusing"
On the project
I have obviously looked through all of the topics on this track, but this one turned out to be the most interesting for me. What's curious is that it was actually the first project on the list and it immediately caught my attention. All of the other projects had more to do with chemistry or biology, but physics and namely optics are closer to me. 
We were conducting experiments over the whole process of developing our lens. The last experiment, naturally, was the most important and brought the best results; after that, we started preparing our project presentation. That experiment summed up our work. 
We continued discussing our idea at the end of the project and even after we went home. Our goal is to put our ideas into a paper and publish it. 
Visiting ITMO 
At ITMO we went on with our project. First of all, we decided who is responsible for what. After finishing the paper, we will have to translate it into English and prepare it for publication. 
This journey to ITMO was my first experience of this kind, so when we were offered a chance to continue developing our projects, I decided to take it. Here, we were told what makes a scientific paper; moreover, I liked how our work in the anechoic chamber was organized. I was able to use the lab equipment and see the way the Faculty of Physics and Engineering works, visit its laboratories and talk to those who work there. It is a great experience, because it is always interesting to do something yourself, with your own hands. Finally, we were taught the theory behind what we were working with. It is important to note that the theory was always followed by practice. 
Artyom Ivanov, an 11th-grade student, Samara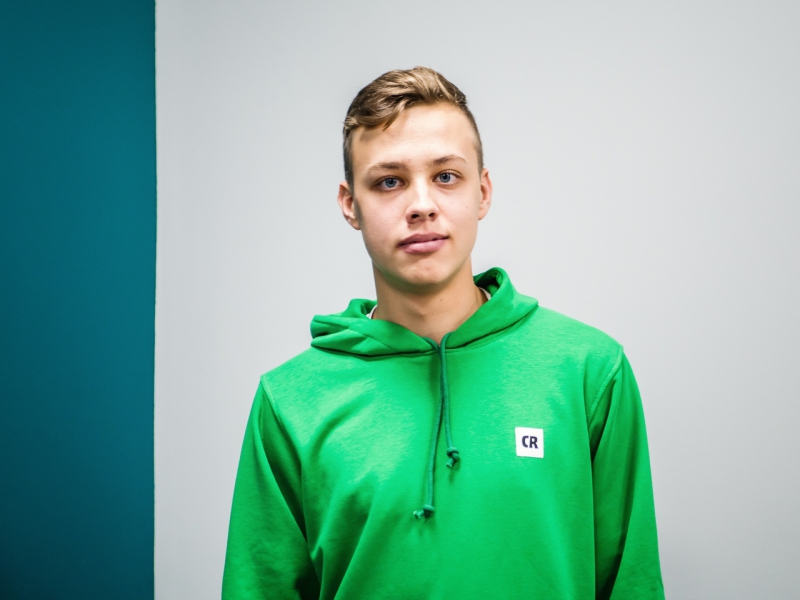 Project: "Metalens for Wi-Fi radiation focusing"
These days I am drilling physics, as I am going to take an exam in it at the end of the school year. At first, when I had just seen the topic of our project, I had no idea what our prototype would look like, but over the course of these few weeks, I obviously learned a lot. At the first stage, we studied useful software and got to know how to approach modeling.  
I spent three days at ITMO and I found the theoretical part to be the most interesting and useful part. As a result, I was able, for instance, to understand the structure of wires on the streets and much more. Moreover, it was fascinating to use lab equipment. I consider applying to ITMO's Faculty of Physics and Engineering in the future. I think studying physics is always future-oriented. First of all, something new is constantly in development in this field. Second, if you have a background in physics, you can then develop in any direction.
Elena Menshikova
Journalist
Catherine Zavodova
Translator