Interview with ITMO Scientist Mingzhao Song
ITMO University's PhD researcher Mingzhao Song, one of the authors of the "smart table" technology that allows to charge electronic devices with no cords and plugs needed, will defend his thesis on September 13. He spoke about his predictions for the future of wireless power transfer, what differentiates research in China from that in Russia, and why he is so fascinated by Peter the Great's imagination in an interview with ITMO.NEWS.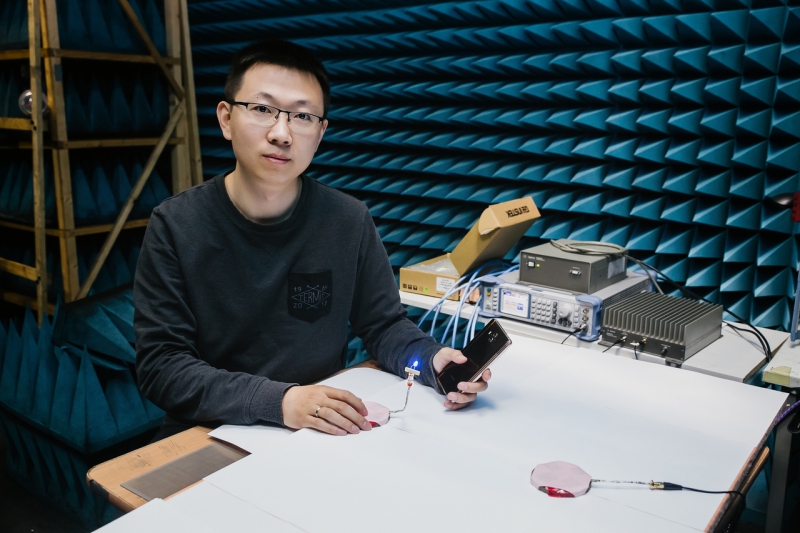 Your thesis defense is just around the corner; could you tell us more about the topic of your work? 
Over the course of the last four-five years, my colleagues and I have been conducting research in the field of wireless power transfer (WPT). Our main objective is to develop a new physical concept of WPT. We have advocated for the use of dielectric materials, for example, ceramics, instead of metal cords that can be found inside your phone. We use ceramics as WPT receivers and WPT transmitters to increase the distance and effectiveness of power transfer, which entails the application of some new physical approaches. We have also made use of metamaterials, meaning artificial electromagnetic structures, to expand the capabilities of the WPT technology to transfer energy at larger distances. This also called for some new physical approaches.
What are these approaches? Which additional possibilities do they offer compared to those used today? 
If a conventional metal coil is used, that is, if the interaction occurs between two metal coils as it happens now, the resulting connection is weak. If we use a dielectric resonator with a high dielectric constant, in other words, ceramics, we can strengthen the connection and at the same time improve the quality factor which shows how good your resonator is, as well as how far it can transmit energy.
As of now, we are conducting several projects: we create ceramic resonators with the capacity that is comparable to commercial samples, to the now-widespread metal coils. They can transmit energy at the distances equal to two or three of their radii. This means that the transmission range depends on the size of your resonator: the bigger it is, the further away the energy is transmitted. A metal coil operates on approximately similar parameters, but our technology offers higher efficiency. In our recent work, we introduced the so-called "smart table", using which we can transfer energy between two resonators at the distance of up to one meter, which has been proved experimentally. All this was included in my thesis.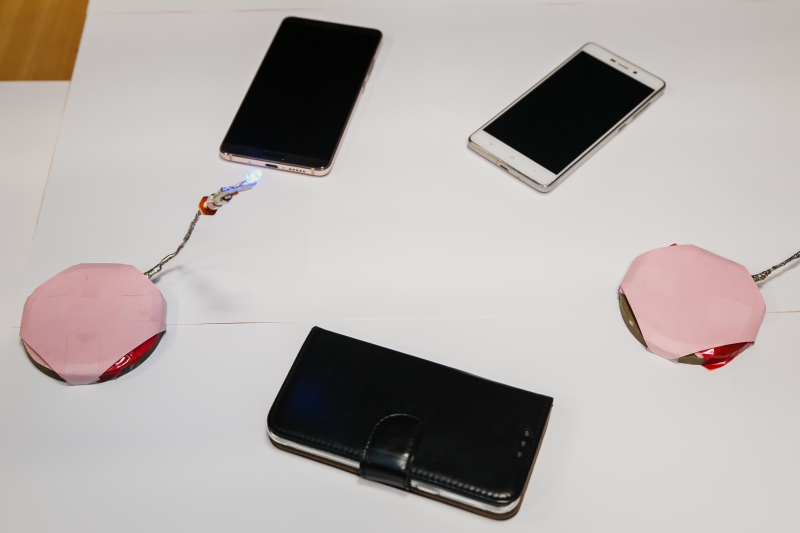 What kind of future do you see for your technology? Are you going to launch a startup or, perhaps, offer it to a major company? 
Over the recent months, we have been approached by different companies that expressed interest in our technology, for example, Huawei, who visited us four or five times. Launching a startup is another viable option; I have heard that ITMO offers great support to the startups created by its researchers, helping to launch them and transform the idea to a real-world technology. With all that in mind, right now we are deciding which option would be the best one for us. But whatever choice we make, we'll still continue working on our research. 
How will WPT change our lives in the future? 
Let's draw a parallel between the Wi-Fi and WPT technologies. Wi-Fi has been popular and widely used for ten years now. It gives you the opportunity to walk around the room with a smartphone in your hand and not worry about where the router is. We pursue a similar goal – we want to create the technology which will free you of worrying about how much charge you've left on your phone and where to find a power outlet.
As of now, we can only transmit energy on the level of centimeters or meters, but our future goal is to increase this distance. So that you'll be able to walk down the street and your phone would charge simultaneously, much like you can walk down the street with a public Wi-Fi and be looking up something on the internet. It sounds awesome. It's hard to tell when this future will come, but my approximation is that we'll see electric cars charging right off the road they're driving on in the next five years. There'll be no need to wait for your car's battery to charge, this will happen even as you drive, like a trolleybus but without the cords. In the end, all these cords we see in our rooms will become extinct.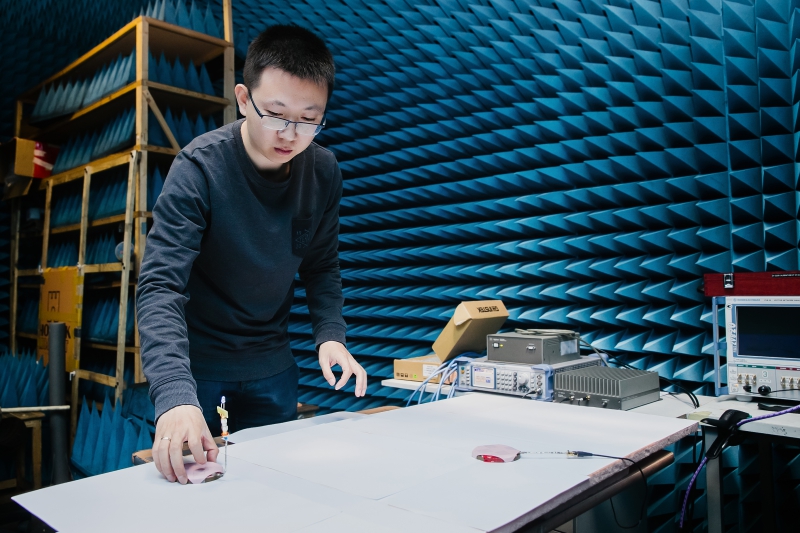 You've come a long way from your Master's studies at ITMO to defending your PhD thesis. Why did you decide to study in Russia in the first place? Why ITMO? How did it happen that you decided to stay here after graduation?
I received my Bachelor's degree at Zhejiang University, one of the best universities in China (it ranked first in one of the Chinese university rankings in 2012 – Ed.). Already back then, in 2011-2012, I learned about ITMO University, in particular, its Laboratory of Metamaterials and Prof. Pavel Belov. That's why I made a decision to come here to pursue my Master's degree. I also had another, more personal, reason: my wife was already studying at ITMO at that moment. She came here in 2012, and I followed her in half a year. 
In what way is research work in Russia different from the one in China? What new experiences have you had while studying and working at ITMO?
In China, people usually work in small groups; there are many people, but they're all split into smaller teams. The best thing I learned here is that working all together on a joint project can also be really cool.
Six years ago, there were only some 20-30 people in our team. They all came from different countries, different universities and had different backgrounds. Some of them are more into theory rather than experiments, while others are all about practical solutions – we have it all. We often unite to brainstorm together, which, I think, is the best way to come up with new ideas. This is how all our developments in the field of wireless power transfer were born: in arguments and discussions. Now our team is made up of over 200 people, and its work is getting more and more efficient with each new person joining us.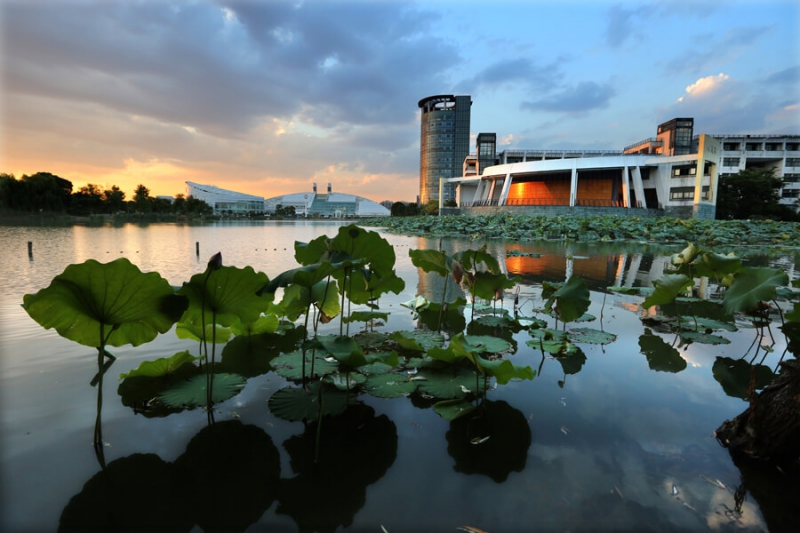 Where do you draw inspiration for your research from? How did you recharge your batteries when working on your PhD thesis?
St. Petersburg is a very beautiful city; there are many places where one can go to recharge their batteries. But the most important thing is that the topic of my research is interesting on its own. I really enjoy working on it. Each time my phone runs out of battery or I see a tram, I realize that I have to work harder to get rid of all these tiresome wires.
I also enjoy taking part in various research conferences, where I have a chance to discuss my work with my colleagues. But one has to work hard to have something to share first.
How do you rest? Are there any places in St. Petersburg you love to enjoy spending time at?
Actually, there are many of these: in the six years I've been living here I visited a lot of museums and attended a lot of theater and ballet performances. I think that theaters and museums is the best there is in Russia. I can't name one museum that's best: of course, the Hermitage is the most awe-inspiring, but after visiting it I've been to the Museum of Chocolate, Museum of Water, and State Arctic and Antarctic Museum, and there are tons of interesting things there. China doesn't have any cities with such a high concentration of museums.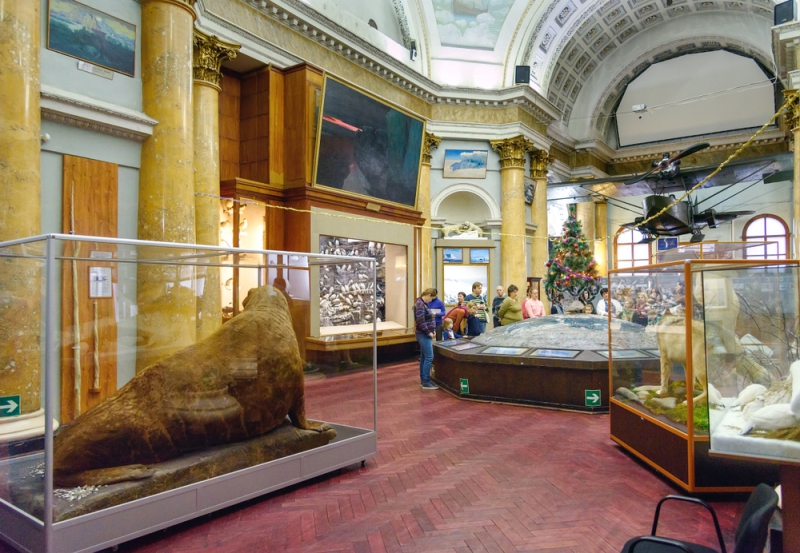 Apart from this, the city in itself is very beautiful, all this architecture. Each time that I go out to the Nevsky Prospekt and look at it, I think about the things that happened there in these 300 years. And I'm fascinated by Peter the Great's imagination, he had an idea that he managed to bring to life. I also like the weather here, the White Nights. And the Scarlet Sails celebration. I attend it every year and each time I'm fascinated by it.  
Konstantin Krylov
Journalist
Anastasiia Labunskaia
Translator