Department of Physics and Engineering Launches a 10-Year Anniversary Contest
ITMO University's Faculty of Physics and Engineering is launching Simple Innovations, a contest for young entrepreneurs. It's open for participation to any beginning engineer, school or university student living in St. Petersburg and the Leningrad District. ITMO.NEWS explains all about what kind of applications the contest's organizers are after, why it's being launched in the first place and what prize awaits the lucky winners.
2019 is the year that ITMO University's Faculty of Physics and Engineering is celebrating its tenth anniversary. The faculty decided to celebrate it with a contest that gives school and university students the opportunity to compete in creating simple engineering solutions to make many people's lives better. 
Participants are offered to propose a simple and inexpensive idea which could be brought to life in 100 days and which could improve the lives of and be sought after by at least 10 million people. The price of the end product shouldn't exceed 10 000 rubles. Those wishing to participate have to submit their applications setting out their inventions no later than October 21, 2019 to the email address physics@itmo.ru.   
"The task which is being offered to school and university students as part of this contest consists in the development of an engineering idea in terms of both its technical implementation (hence the 100 days deadline) and market analysis (hence the proposed 10 million people audience). That said, it's important to remember that this essentially is a contest of ideas ITMO's Faculty of Physics and Engineering organizes to find like-minded people. It's the opportunity to bring your idea to life on the basis of our scientific and technological infrastructure and with our support that is the main prize of the contest, and if as a result of this 100-day practice the winners like it here at ITMO University and want to continue their education as part of our Bachelor's, Master's or PhD programs, we'll be more than happy to see them amongst us. Especially as participation in the contest means that they'll have their own project and will be able to continue its development and strive for success at our faculty," shares Eduard Danilovsky, one of the contest's organizers.
The winners will be chosen in two stages. During the first, experts will conduct a preliminary evaluation of applications, filtering out the least feasible ones. Therefore, note the judges, it's likely that a pocket teleport worth 100,000 rubles won't pass this stage. At the very least, if the inventor doesn't accompany this project with a detailed implementation plan.
"The second round is the most interesting one. We will open the Faculty of Physics and Engineering's doors to the participants and assign them with a coordinating mentor who will guide them towards the development of their idea to the proof of concept stage in 100 days. We plan to present successfully implemented projects at ITMO OpenScience 2020, a large-scale Russian science event, and it is there based upon the results of the presentations that the winners will be chosen," adds Eduard Danilovsky.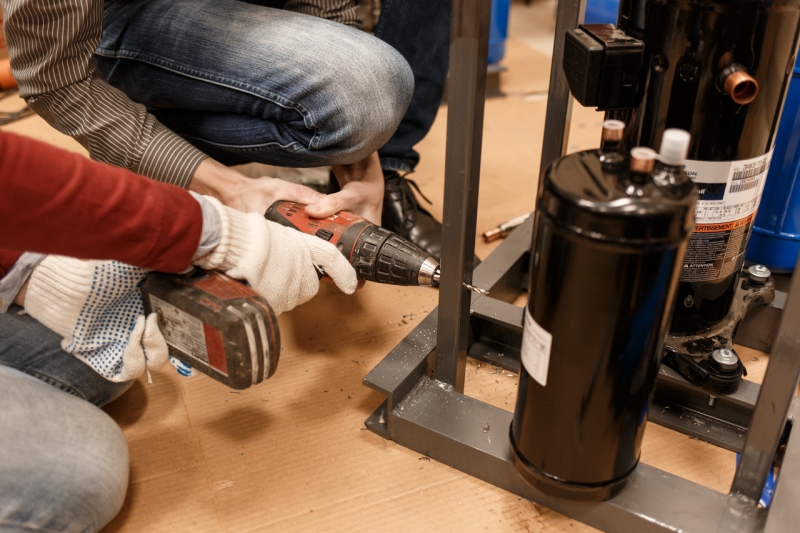 He noted that it is the faculty's priority to give the participants the maximum freedom of action and encourage them to use their imagination to the max. Any useful invention which could be created in 100 days and would introduce an inexpensive engineering solution to a problem can be recognized by the judges panel. 
"The results are the most interesting part, we ourselves are pretty curious as to what the participants will come up with. We tried to remove all possible limitations for the inventors to let their imagination run wild. We'll see what we get in the end. It could be that this will be 100 applications with inventions in the spirit of a selfie stick, and that's not bad. But having worked at ITMO University for two years, with school and university students as part of project activities included, I can say that the minds of the young are full of surprises, and we shouldn't underestimate their potential. By the way, the inventor of a selfie stick was first laughed at, and no-one treated the thing seriously. Had he applied for our contest, his product would have probably entered the market much sooner. That is because at the Faculty of Physics and Engineering, laughing at new ideas, however unusual they may be, is seen as unacceptable," says Eduard Danilovsky.
He also shared a simple way of evaluating potential demand for your idea, which could be used by those wishing to apply before they submit their invention. 
"How to distinguish whether your device is interesting to 1,000, 2 million or 10 million people? It's simple: just look into your potential market. An aquarium thermometer film could potentially appeal to aquarium owners, a self-charging flashlight for bicycle wheels to cyclists, a heated mobile phone case to phone owners. It'll take you as little as one evening to estimate the sales volumes in each example given. The essence of this contest is to search for a simple solution to a problem faced by a large group of people. And here, the contestant can give their imagination a carte blanche," concludes Eduard Danilovsky.
Konstantin Krylov
Journalist
Anastasia Krasilnikova
Translator