Optical Seminar 04/06/2021 - Artem Danilov
Optical seminar | 04 June 2021
begins at
04 June 2021
12:00 PM (GMT +03:00)
location:
HYBRID FORMAT: 2433 + Online
En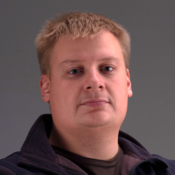 Attocube Systems AG, neaspec product line
Applications of scattering Scanning Near-Field Optical Microscopy and Spectroscopy
Every week we will send you an e-mail with a digest of scientific events. Subscribe and wait for an e-mail!
Abstract
Scanning Near-Field Optical Microscopy (SNOM) breaks the diffraction-related limitation for the optical analysis methods. Recent advancements in scattering SNOM development provide tools to perform artifact-free nanoscale optical characterization with wavelengths from VIS and IR to THz with a broad range of applications in various research fields. This talk introduces the technology of nanoFTIR and shows examples of technology utilization.

https://www.neaspec.com/applications/