Microwave seminar 25/10/2021 - Viktor Puchnin
Microwave seminar | 25 October 2021
begins at
25 October 2021
4:00 PM (GMT +03:00)
En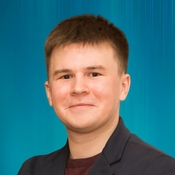 Mr. Viktor Puchnin
ITMO University
Clinical wireless MRI coils: from fish to female breast
Every week we will send you an e-mail with a digest of scientific events. Subscribe and wait for an e-mail!
Abstract
In this talk, I will demonstrate the development of my project from a flat metasurface to a quadrature wireless RF MRI coil for clinical applications.
Main paper/arXiv, related to the seminar, and other references
Puchnin V., Solomakha G., Nikulin A., Magill A.W., Andreychenko A., Shchelokova A. Metamaterial inspired wireless coil for clinical breast imaging., Journal of Magnetic Resonance, vol.322 (2021).